November 4, 2014 | Kieu Hoang
Billionaire Opens Winery in Dramatic Fashion
Kieu Hoang christens Napa Valley winery with celebrity singers, fashion and cosmetics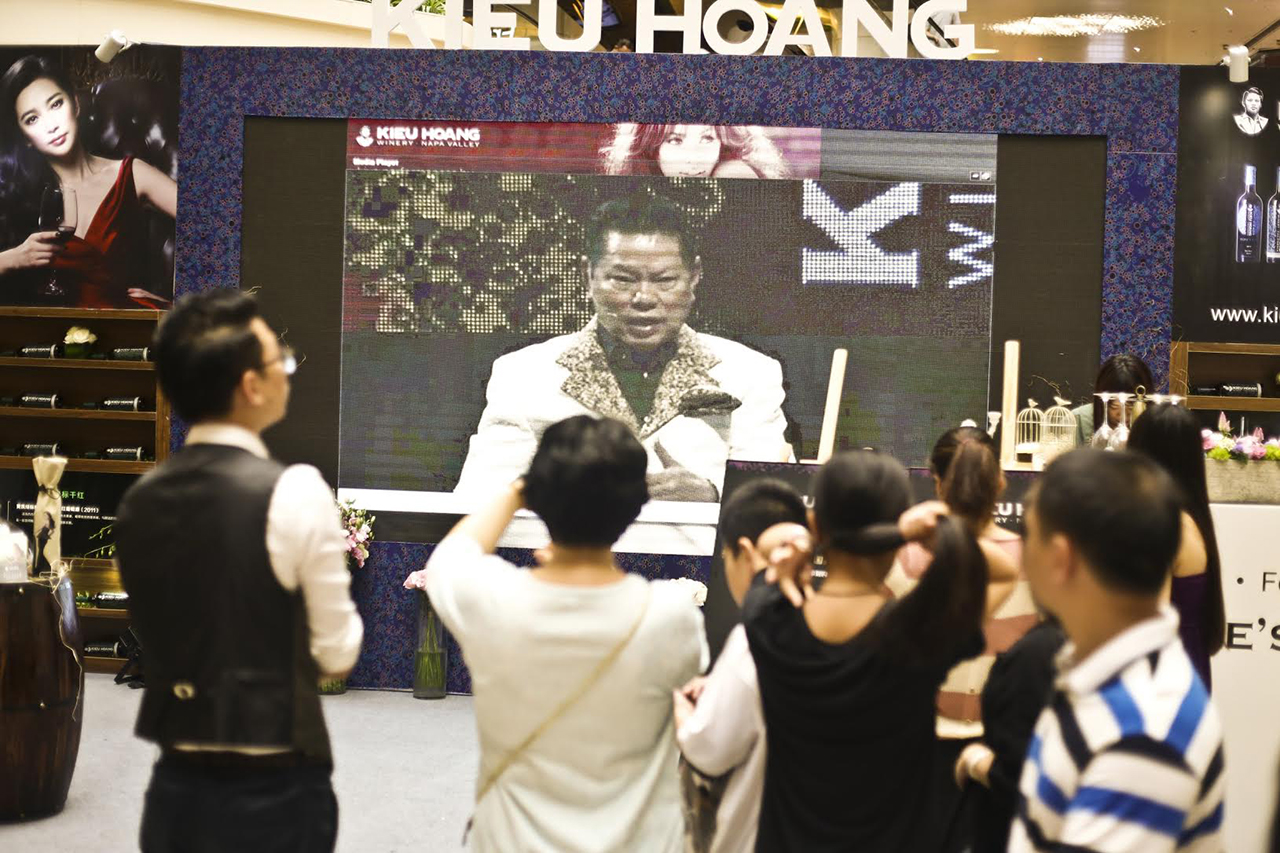 Napa, Calif.—Napa Valley has long enjoyed a reputation for low-key elegance, but some recent additions to the valley have introduced a more flamboyant style.
Jean-Charles Boisset transformed staid Raymond Vineyards into a must-see destination featuring a room where wines are served from Baccarat decanters under crystal chandeliers, a private room echoing a 19th-century bordello, amenities for visitors' pets and the Biodynamic grapegrowing processes.
Now, Kieu Hoang has opened for business in the former Michael Mondavi family winery blending his KHKMY Fashion, KHKMY anti-aging cosmetics and RAAS Nutritional connections in a way the valley has never seen.
The grand opening Saturday featured celebrity singers and an actress called the "Angelina Jolie" of China, slinky blond models, over-the-top décor and food, and a most-unusual after-dinner presentation promoting Hoang's cosmetics, fashions and nutritional products as much as his wine.
Click here to see full article by Paul Franson of Wines & Vines