March 1, 2017 | Kieu Hoang
California Kieu Hoang Donates $5 Million to San Jose Flood Victims.
In one of the largest private donations in San Jose history, Mr. Kieu Hoang, donated $5 million to San Jose flood victims — the biggest gift for them since the disastrous flood engulfed three neighborhoods last week.
Kieu Hoang, a Vietnamese refugee and Los Angeles County businessman who owns Shanghai RAAS Blood Products, handed Mayor Sam Liccardo a $5 million check at an announcement with city officials. Liccardo said all of the money will go to flood victims.
For more information:
http://www.mercurynews.com/2017/03/01/san-jose-flood-vietnamese-billionaire-will-donate-5-million-to-help-victims/
http://www.nbcbayarea.com/news/local/Billionaire-Hoang-Kieu-Donates-5-Million-to-San-Jose-Flood-Victims-415145113.html
http://www.latimes.com/local/lanow/la-me-ln-san-jose-fund-gift-billionaire-20170302-story.html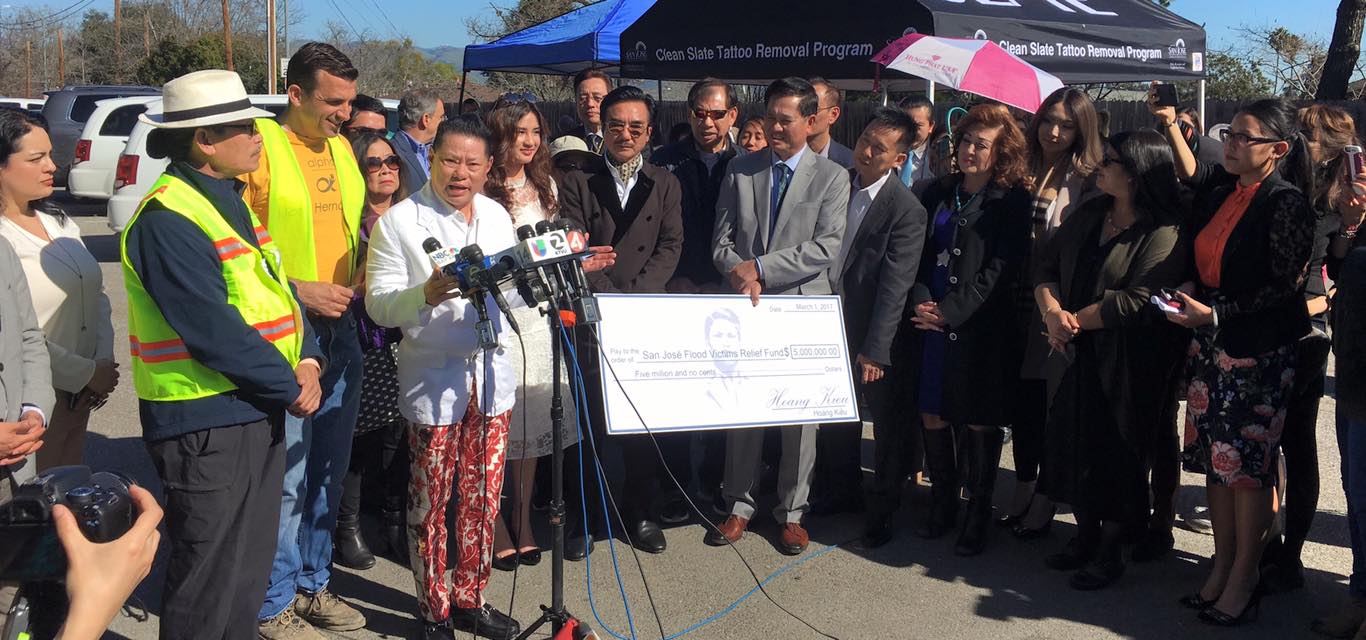 You too can make a difference! Join us in making a donation for the The San Jose Flood Victims Relief Fund: https://www.siliconvalleycf.org/sjflood