July 9, 2015 | Kieu Hoang
Kieu Hoang produces wines rich in taste and good for health!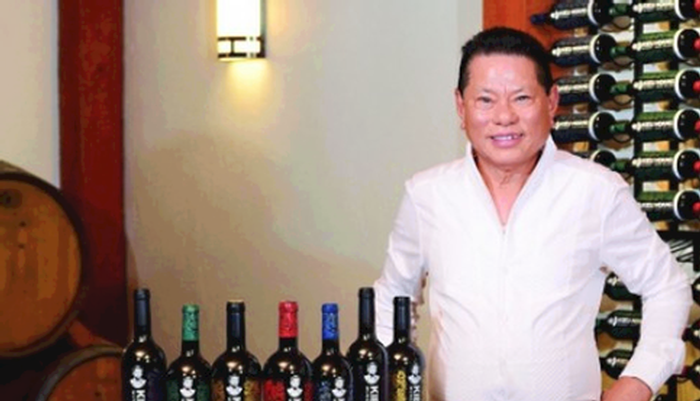 Mr Kieu Hoang, Chairman, President and CEO of Kieu Hoang Winery.
Country Business Reports interviews and articles by Discovery Reports
PUBLISHED : Thursday, 09 July, 2015, 11:17am
Medical experts have long touted the benefits of the Mediterranean diet - particularly wine - and one of the newest players in the Napa Valley is a dedicated advocate, creating what he calls a "health vintage".
Kieu Hoang, a self-made Vietnamese-American billionaire, exemplifies business diversity. With interests ranging from blood plasma to luxury handbags, cosmetics and nutritional supplements, Forbes' fastest-rising billionaire is truly a renaissance man. In California's storied Napa Valley, he has carved a new niche with the Kieu Hoang Winery label.
Fusing 38 years of pharmaceutical experience with a passion for premium wine, Hoang strives to craft high-quality wine that tastes good, beloved by many fine wine consumers. Hoang's passion for fine wine has led him to collaborate with some of the world's finest winemakers.
Combining the revered tradition of Italian winemaking expertise with state-of-the-art technologies in fermentation, filtration and yeast processing, Kieu Hoang Winery is ushering in a new era of rich, cultured vintages that lend scientific truth to the art of toasting to one's better health and happier life.
Kieu Hoang Winery uses hi-tech control technologies for production, while adhering to sustainable and organic standards to preserve the Napa ecosystem. This highly detailed attention to quality and science is ushering in the next generation of winemaking.
"Winemaking is an important and delicate process, and our experience in the pharmaceutical industry guarantees that we follow the strictest quality controls and testing when it comes to creating beautiful, premium wines," Hoang says.
The entrepreneur's acquisition of the Michael Mondavi estate, and later the Guilliams Vineyards, has placed Kieu Hoang Winery at the centre of the world-renowned region. The 10-hectare Mondavi winery in the prestigious Los Carneros district includes a crushing facility, tasting room and two parcels of vineyards. The Guilliams property, on the other hand, has grown wine grapes since 1890. The area has four distinct soil types with multiple microclimates that help enhance the rich and complex flavour of its grapes.
In November last year, Kieu Hoang Winery held a luxurious grand opening that included celebrities such as Chinese actress Li Bingbing, who is Kieu Hoang Winery's brand ambassador; Leona Lewis and Isabelle Huang Ling. As guests sipped wine, Hoang, who is in his 70s, touted the high quality of his finely crafted products.
"We love to innovate," Hoang says. "We are not producing your regular or daily table wine, but what we call a high-quality vintage of fine wines under various labels. We have truly created an amazing wine experience."
Exported primarily to China and sold through affiliated pharmacies, Kieu Hoang wines include a number of varieties such as cabernet sauvignon, chardonnay, syrah and blends.
With unique, artistically designed bottles and labels, Kieu Hoang wines are also marketed under distinct names such as its Platinum, Gold, Purple, Red, Blue and Green Label cabernet sauvignon, Diamond chardonnay and Ruby white wine.
Born in the Vietnamese village of Bich Khe in Quang Tri province, Hoang's road to prosperity began in 1975 after arriving in the United States to work as an employee at Abbott Reference Laboratories. In 1980, he established the California blood plasma company Rare Antibody Antigen Supply (RAAS). In 1989, after years of hard work and determination, Hoang founded Shanghai RAAS Blood Products, a Shenzhen Stock Exchange-traded plasma manufacturing company. Shanghai RAAS Blood Products went public in 2009.