February 22, 2016 | Kieu Hoang
Kieu Hoang wines in Vietnam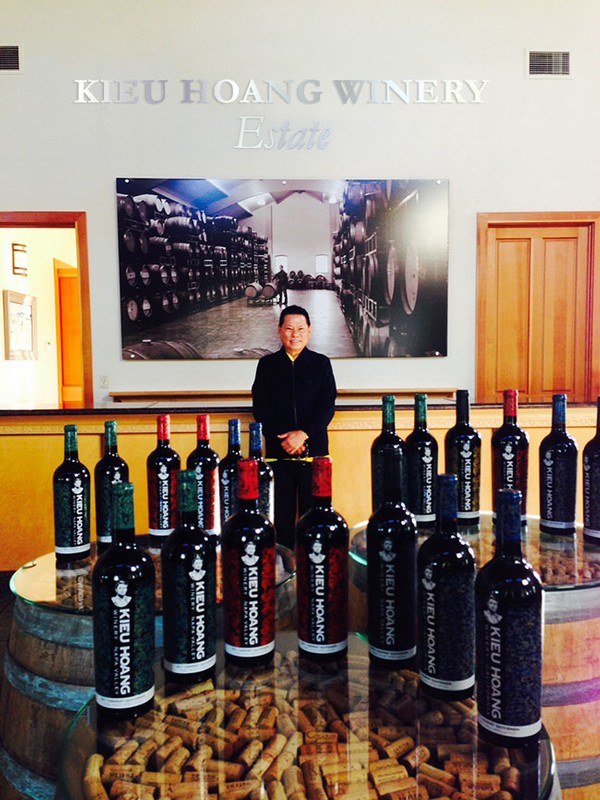 Vietnamese American billionaire Hoang Kieu was born in Quang Tri Province not only the founder of Shanghai RAAS , but also the owner of a company well-known wine - Kieu Hoang Winery. He always miss his homeland and think about it and offerred many prioritites to Quang Trị. Many charity activities have been organized in Quang Tri donated by him for many years. He has recently sent his product of Kieu Hoang Winery to Quang Tri.
Forbes magazine published on 29/9/2015 rating 400 richest people in United State in 2015 and the billionaire Mr. Hoang Kieu was stood at No. 149 with a net worth of US$ 3.8 billion.
Vietnamese-American billionaire Hoang Kieu said he strong believes his success in the field of plasma used in health field as a solid basis for his winery business.
After acquiring the fields of viticulture and the factory of winemaking from Michael Mondavi's family in Napa Valley in California, Hoang Kieu has produced wine branding his name and is being sold in 10 states in the United States as well as a number of major cities in China such as Beijing, Shanghai. Currently the market has been extended to a number of Southeast Asian countries, including Vietnam.
Quang Tri Trading Corporation - the owner of SEPON Boutique Resort is honored to be the exclusive distributor wine Hoang Kieu in Central Region of Vietnam
With the best quality wine and the well- known reputation of Hoang Kieu, we make sure that it will bringing a strange taste, great feeling to customers.
Currently, the wine with Hoang Kieu Brand has been sold at the Sepon Supermarket in Dong Ha City and in the Sepon Boutique Resort – Cua Viet Beach, Quang Tri Province.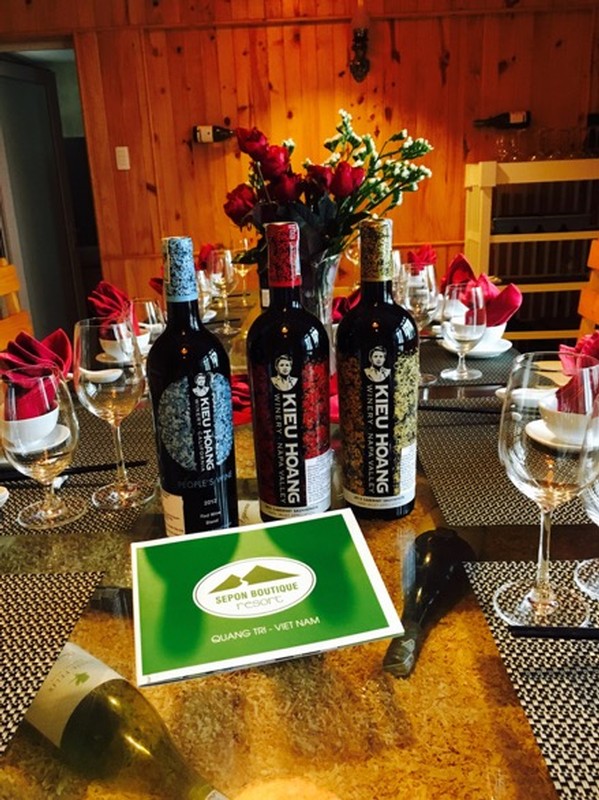 Kieu Hoang wines are being sold at SEPON supermarket, SEPON boutique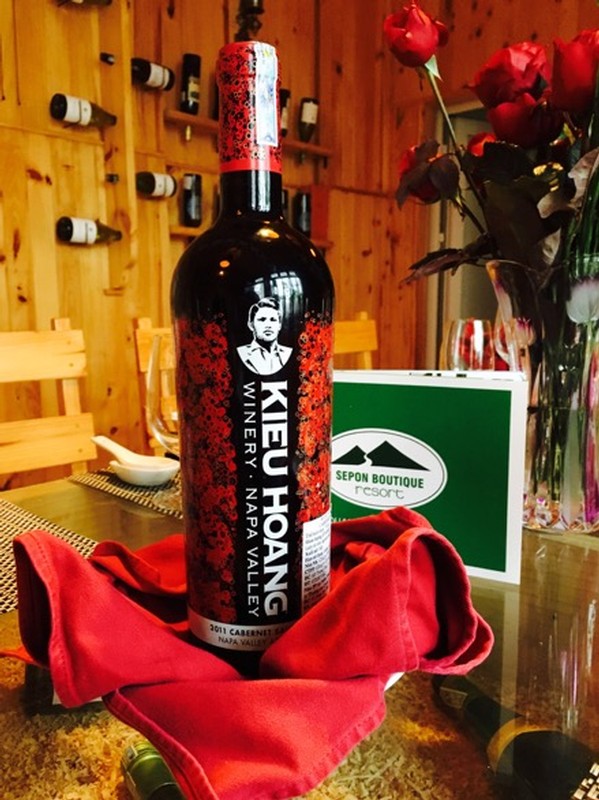 Kieu Hoang Red Label Wine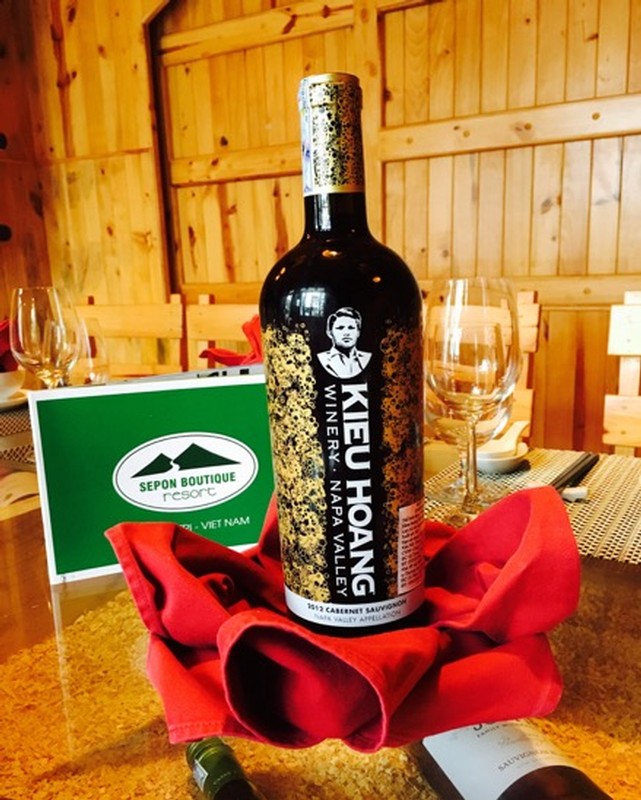 Kieu Hoang Gold Label Wine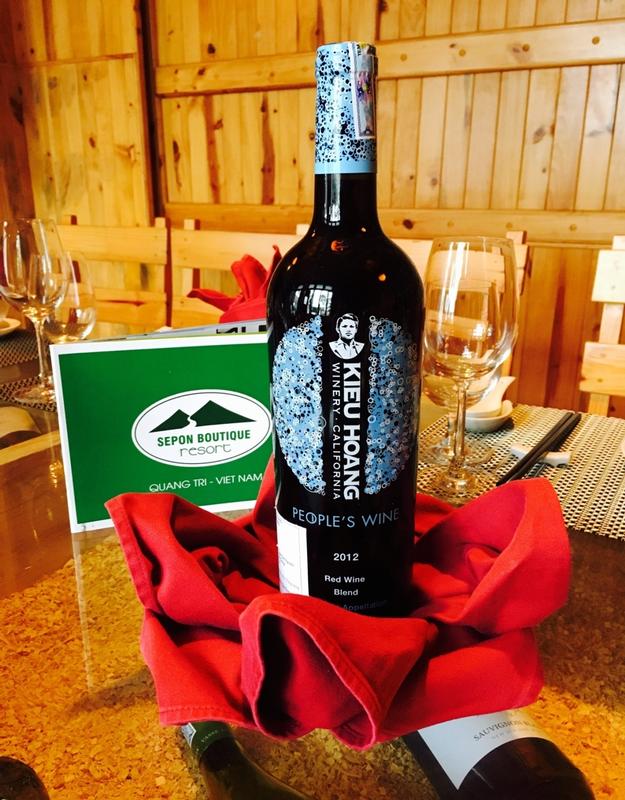 Kieu Hoang People's wine