October 21, 2014 | Kieu Hoang
Leona Lewis to perform at the Grand Opening of Kieu Hoang Winery November 1, 2014
Kieu Hoang Winery is honored and happy to announce that Leona Lewis has accepted its invitation to perform at the Winery's Grand Opening in Napa Valley on November 1, 2014.
Performance for members only.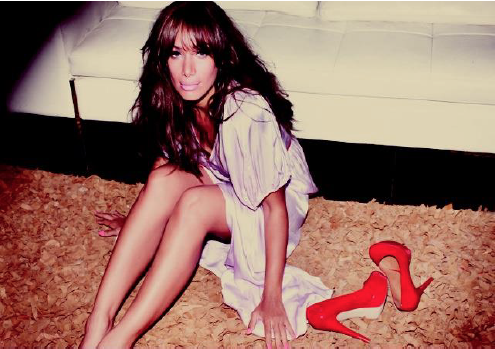 For more information, please register at www.kieuhoangwinery.com for an opportunity to watch Leona Lewis' performance and meet our brand ambassador, international movie star Li Bing Bing. Top Chinese Pop and R&B Artist Isabelle Huang Lin will also perform at the grand opening.
Members and invited guests will also have a unique opportunity to enjoy a special wine-pairing with fine cuisine prepared by the renowned Crustacean Restaurant Group of Beverly Hills in the Winery Barrel Room.
On the same day, in China, our exclusive distributor, Jiang Min Pharmacy a subsidiary of the Guangzhou Pharmaceutical Company, will begin to sell Kieu Hoang wine.
Grand Opening Festivities in Napa is scheduled to be streamed live on the Winery's websites in the United States and in China. The event could also be viewed on Jiang Min Pharmacy, our exclusive distributor's website and also at the Winery's showroom in Guangzhou, China.
The video of the Grand Opening will be shown ONLY at the Winery on Sunday, November 2, 2014 for members who could not attend on Saturday. Complimentary Hors d'oeuvres will be served by Crustacean Restaurant Group of Beverly Hills.
Kieu Hoang Winery is located in the world-famous wine making region of Napa–Sonoma Valley. It is owned and managed by an American businessman, Kieu Hoang. The Winery includes the crushing facility located in the prestigious Carneros region of Napa, including two parcels of vineyards. This 20-acre property was formerly owned by the Michael Mondavi Family.
In its ongoing effort to create the top vintage of Cabernet Sauvignon in the Napa-Sonoma Region, Kieu Hoang Winery had recently acquired the Guilliams Vineyards, a family-operated property in the Spring Mountain District of Saint Helena since 1978.
Make your reservations now.
For more information, please visit the Winery's website at www.kieuhoangwinery.com, or call (707) 253-1627.