December 6, 2016 | Kieu Hoang
THE EMPEROR IS HERE - 2011 SPRING MOUNTAIN CABERNET SAUVIGNON - ESTATE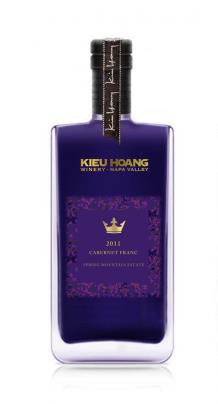 ABOUT THE WINE Grown in our Exclusive Spring Mountain Estate, this limited case production label is a mixture of complex aromas that range from Blackberry and red fruit to dried flowers, forest floor, graphite, and almond. Hints of baked bread highlight and accentuate the fruit aromas. Subtle and elegant is the texture carrying flavors of almond and blackberry in this balanced and satisfying Cabernet Sauvignon.
ORDERING You can order your wine online at http://www.kieuhoangwinery.com/Wines or by contacting Kieu Hoang Winery at 707 253 1615
To learn more about our wines and story, please visit our website at www.kieuhoangwinery.com
Follow and interact with us on:
Facebook https://www.facebook.com/pages/Kieu-Hoang-Winery/
Instagram https://www.instagram.com/kieuhoangwinery/
Twitter https://twitter.com/KieuHoangWinery
If you would like more information about this topic, please contact Kieu Hoang Winery at 707 253 1615 or email at info@kieuhoangwinery.com.